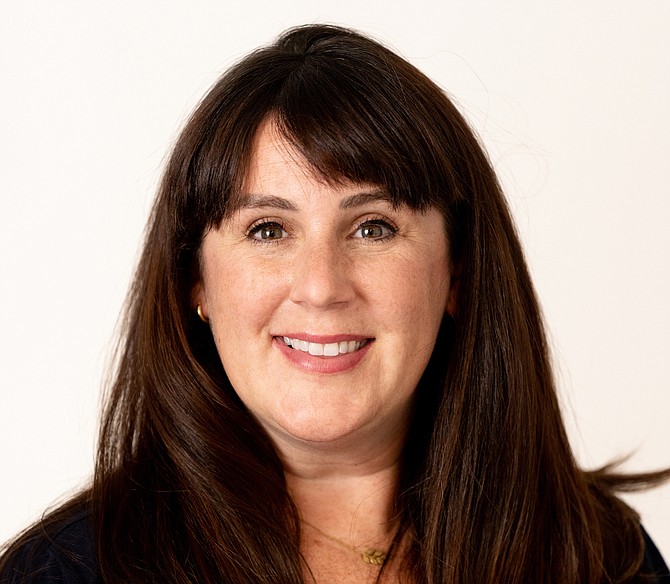 Who are you?
Name: Kat Geiger
Age: 39
Profession/Title: Founder/CEO of Thrive Wellness
Years in Reno/Northern Nevada: 11
---
EDITOR'S NOTE: In November, the Reno-Tahoe Young Professionals Network announced the winners of its 14th annual Twenty Under 40 Awards. With the region's economic future in mind, we are conducting interviews with each of the 2020 winners, to be published throughout the year.

Q: What do you see as the top one or two biggest economic development opportunities for Northern Nevada in 2021 and beyond?
Kat Geiger: What I definitely see is that we have a huge need for more mental health services. We're extremely under resourced. And particularly, we need more multidisciplinary mental health services, like clinics that have a therapist and psychiatrists to primary care doc. Because the biggest problem that I see with mental health is a lack of communication between those types of providers, leading to things essentially getting missed.
Q: Why is it important for younger professionals to have a seat at the table when it comes to the business community in Northern Nevada?
Geiger: We're the wave of the future — we're the next generation that's here to meet the community's needs. So, us having a seat at the table and sharing what we notice in terms of our perspective on the community is unique, and it is what's going to be there in the next 10-20 years.
Q: What under the radar industries have the biggest opportunity for growth in Northern Nevada?

Geiger: My answer is really the same — it's mental healthcare. We haven't had enough focus on that — particularly, again, with regards to multi-disciplinary clinics. I really feel that, particularly right now with regards to pandemic, mental health is impacting the economy. I can't tell you how many people I know are having to take more mental health days. And our rate of suicide has gone up so much from the pandemic. It's really sad and hard, but at the same time, it's normalized mental healthcare. The people that didn't need to pursue mental health care are now pursuing it because it's less taboo because everyone is struggling. I think in that way, that is a huge opportunity for growth in our economy, now that it's more normalized, and it's a need.
Q: Where do you see the greater Reno-Sparks region in five years?

Geiger: My colleagues and I have been working with the (Reno) mayor on a project to shore up the mental health resources in Reno and Sparks. It's called the Reno Mental Health Consortium and it formed out of the severe lack of mental health services we have around the area. And so, I hope in five years that we will have created this city-wide integrated network where we can easily get people help, and they don't have to wait. That's my hope in five years. I think the population is going to grow so much because of what's happening. What's happening is people are flat-out broke because of COVID and people who did live in the Bay Area are moving here. So, I think we're just going to get more and more resources, and more and more great growth in our community. We're in the perfect situation to be booming in five to 10 years.
Q: If you could change one thing for the better or improve one thing about your community, what would it be?
Geiger: Access to fully integrated, excellent mental healthcare — not to be confused with just mental healthcare.
Q: Why do you feel Northern Nevada is better positioned to bounce back from the COVID recession than other regions?

Geiger: Proximity to the Bay Area, and people moving here because the cost of living is less. And there's more opportunity. We're not saturated like they are. And we're just cooler, in general. We've got natural beauty around here that people are drawn to you as well.
Note: This interview has been slightly edited for length and clarity.